UNUDI: Solution and Technology Company Focus on Marking and Coding
Check out our solutions for your business:
Who we are and what our purpose is: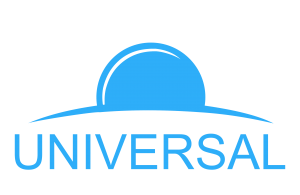 PT. Universal Utama Distribusi (also known as "UNUDI") is a Solution and Technology Company Focus on Marking and Coding based in Jakarta, Indonesia.
UNUDI is managed by a team of experienced and skilled coding and marking professionals that have served the industry for many years. We strive to bring our industries most cutting-edge developments to our customers in an easy to understand the benefit to application and cost-effective manner.

The  Linx is recognized worldwide for developing highly technological industrial encoders, designed to increase productivity and reduce costs in organizations. The development of this equipment follows strict quality standards, guaranteeing total safety in its functionality in the most diverse production environments.
The great advantage of Linx equipment is its robustness and flexibility. Its industrial printers are able to meet countless needs by being easily integrated into your company's processes, with direct installation on your production line, without the need to add processes and, thus, without the risk of creating bottlenecks in production.
Serviced Routine Maintenance
Our Dedicated technical services team offers complementary routine service for all of our deployed machines. Ensuring maximum uptime in our customers's production and general machine health.
Our technician will survey your factory and perform your bi-weekly/monthly service routing and work with you to ensure that we are able to supply you with the best services that you need for your business.
We know unexpected things happen and things may break without a moments notice. Our service team is available 24/7, 365 days a year to take care of any problems that your company may face.
Please contact us anytime and we will dispatch a team towards to your site as soon as we can.
We stand behind every single customer of ours. We will be there 24/7, 365 days a week to tend to any of our partner's need.
Our routine service team will take care and maintain your assets to ensure that your company's production remain optimal, ensuring uptime and quality peace of mind.
Our dedicated on-demand service team will be at your beck and call any time of the day, we will ensure that any unexpected problems you may have will be taken care of atmoment's notice
Rental Equipment & Print per Cost
Our Markem-Imaje Cost Per Print are built with the customer in mind, with plans fitting small startups, to a multinational corporation.
We will offer you personalized support, taking care of your marking needs and worries, We will replace any broker parts, and supply your ink and make-up for a single price per print.
We will indicate the ideal solution for your business: