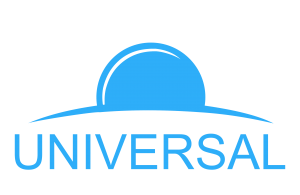 PT. Universal Distribusi Utama
PT. Universal Utama Distribusi (also known as "UNUDI") is a Solution and Technology Company focus on marking and Coding based in Jakarta, Indonesia.
Among our products, we offer laser encoders, high resolution encoders, thermal transfer printers, label applicators, among other solutions for industrial coding of various products, from the most diverse segments. Several companies use our equipment for the best recordings.
UNUDI is managed by a team of experienced and skilled Coding and marking professionals that have served the industry for many years. We strive to bring our industries most cutting-edge developments to our customers in an easy to understand the benefit to application and cost-effective manner.

Linx's story begins in 1987, when Mike Keeling and Hillar Weinberg started Linx Printing Technologies in July of that year. Based in Cambridgeshire, England, Linx has grown from humble beginnings to a world-renowned supplier of coding and marking equipment.
Linx continues to grow, both expanding its portfolio of coding products and the market it serves: Linx coding equipment is currently sold in more than 90 countries . In 2015, Linx created a new headquarters for its facilities to better accommodate all production.
The company now thinks about the next 25 years, in sharing innovations that demonstrate the characteristics of Linx products as well as their previous 25 years: more reliable products, lower costs of ownership and ease of use.
Find out which solution suits your business:
Contact UNUDI to learn more about our equipment models and coding and marking solutions for each branch by calling: (021) 799-8515 or by filling out the form below.
Take the opportunity to schedule a visit from our consultants for an analysis and real understanding of your needs regarding marking and coding.
Please fill out the form below and we will contact you or call (021) 799-8515.
Our other solutions for your business: